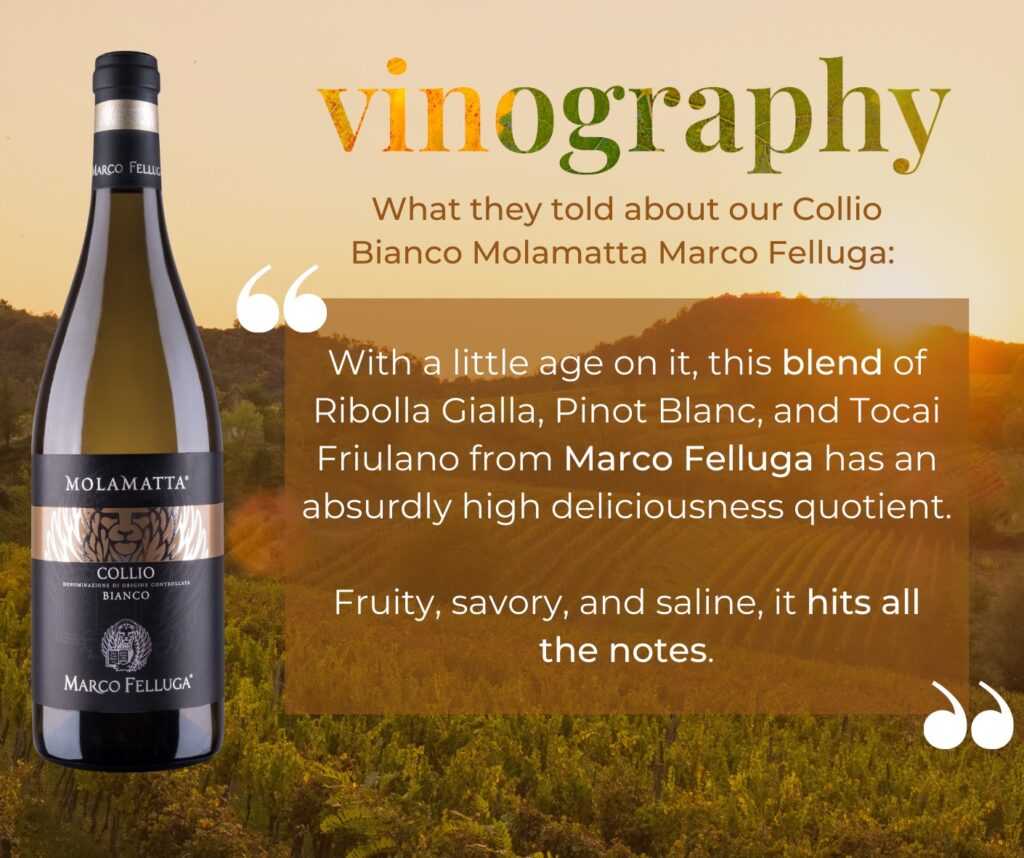 Alder Yarrow, founder of the influential wine blog Vinography, has reviewed our Collio Bianco Molamatta 2015 Marco Felluga.
In his words, it is a perfect example of why he fell in love with the white wines of Friuli Venezia Giulia.
Here's the tasting:
2015 Marco Felluga "Molamatta" White Blend, Collio, Friuli Venezia-Giulia, Italy
Light yellow-gold in the glass with green highlights, this wine smells of lemon pith, bee pollen, and chamomile. In the mouth, salty flavors of lemon zest, bee pollen, butterscotch, and apples have a juicy bright quality thanks to excellent acidity. Silky, with a nice overall creaminess to the wine, but the overall impression is neon lemon and herbs all the way down. Excellent. A blend of Ribolla Gialla, Pinot Blanc, and Tocai Friulano. 13.5% alcohol. Score: between 9 and 9.5.