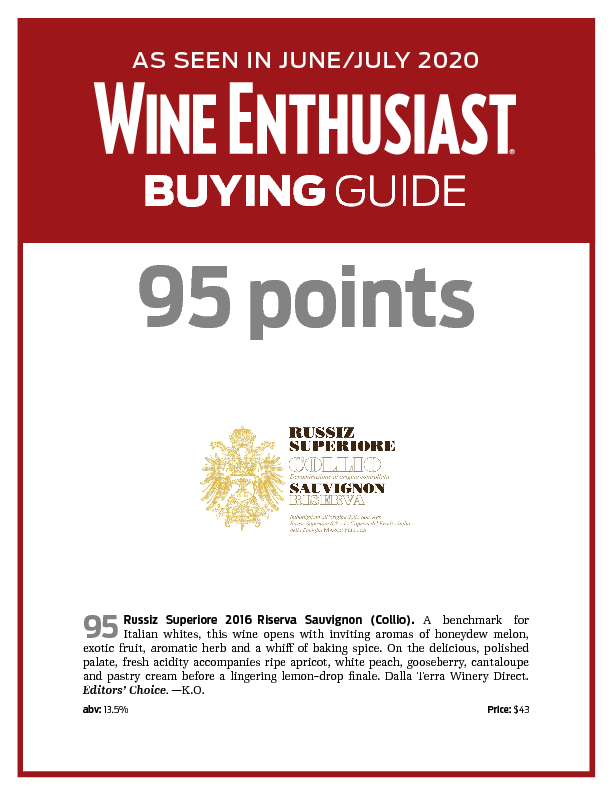 Wine Enthusiast – a 95 points Riserva!
We are happy and proud to announce that Wine Enthusiast awarded our Collio Sauvignon Riserva 2016 Russiz Superiore 95 points. This score is further confirmation that this wine is one of the best in the world and, as said by the prestigious American wine magazine, "a benchmark for Italian whites".
The story of Collio Sauvignon Riserva started a long time ago, when Marco Felluga made a mass selection of an ancient Russiz Superiore's vineyard that today is over 50 years. Marco's son, Roberto, decided to protect and value this vineyard even more. For this reason, he started producing this incredible Riserva.
Collio Sauvignon Riserva 2016 Russiz Superiore's continuous acknowledgments prove that the Collio area, thanks to its pedoclimatic characteristics, is an incredible DOC:  home of wines of great balance, longevity and structure.